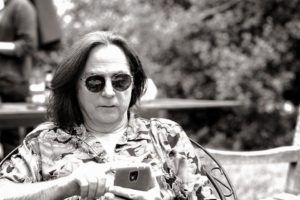 John Ingram has spent his life as a Luthier.  His expert repair and restoration work is closely identified and much sought after due in part to his many years with PRS Guitars.  As Paul's assistant in the fabled 33 West Street shop, and through his years as the head of in-house repairs and as in-house tech for the considerably varied artists that play PRS, he has had occasion to work on some of the world's most recognizable guitars, played by the leading musicians of our era including guitars owned by  Carlos Santana, David Grissom, David Hidalgo and Howard Leese.  When it comes to set-ups, his depth of knowledge and matchless skills have made him a legend to those lucky enough to have him in their corner.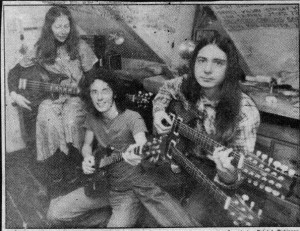 Career Highlights:
1980-1985: Assistant to Paul Reed Smith @ 33 West St., Annapolis, MD. Much of the shop's day-to-day repair work was done by me during that period. Worked on the early, pre-factory guitars.
1985-2004: Paul Reed Smith Guitars, Ltd.: final assembly, head of in-house repair shop, artist relations tech, customer service, R&D specialist, Private Stock team member.
2004-present: Consultant and designer for StoneTone Guitars; independent repair; custom guitar building (Seneca Guitars)
2010-2021 Knaggs Guitars, LLC assembly, set up, tech consultant.